Martin Luther King Lecture
The Martin Luther King Lecture is an annual event aimed at promoting Martin Luther King's legacy and, as such, contributing to a just society. The lectures are organised by Justice and Peace, the Vrije Universiteit (VU) Amsterdam, and the Martin Luther King Lecture Foundation, and in collaboration with the Haagse Hogeschool and student-association Tribez.
Martin Luther King Jr. (1929-1968) was an American Baptist minister, a prominent member of the Civil Rights Movement, and a strong advocate of peaceful resistance. In 1955, he was one of the organisers of the boycott of city buses in Montgomery, Alabama, as a protest against the racial segregation in public transport. He also led the mass-demonstration in Washington D.C. on the 28th of August 1963. This is where he gave his world-famous 'I have a dream'-speech. In 1964, King received the Nobel Peace Prize, and the following year he received an honorary doctorate from the VU Amsterdam. He was shot in Memphis on the 4th of April 1968, when he was 39 years old.
"Tell them about the dream!"

Mahalia Jackson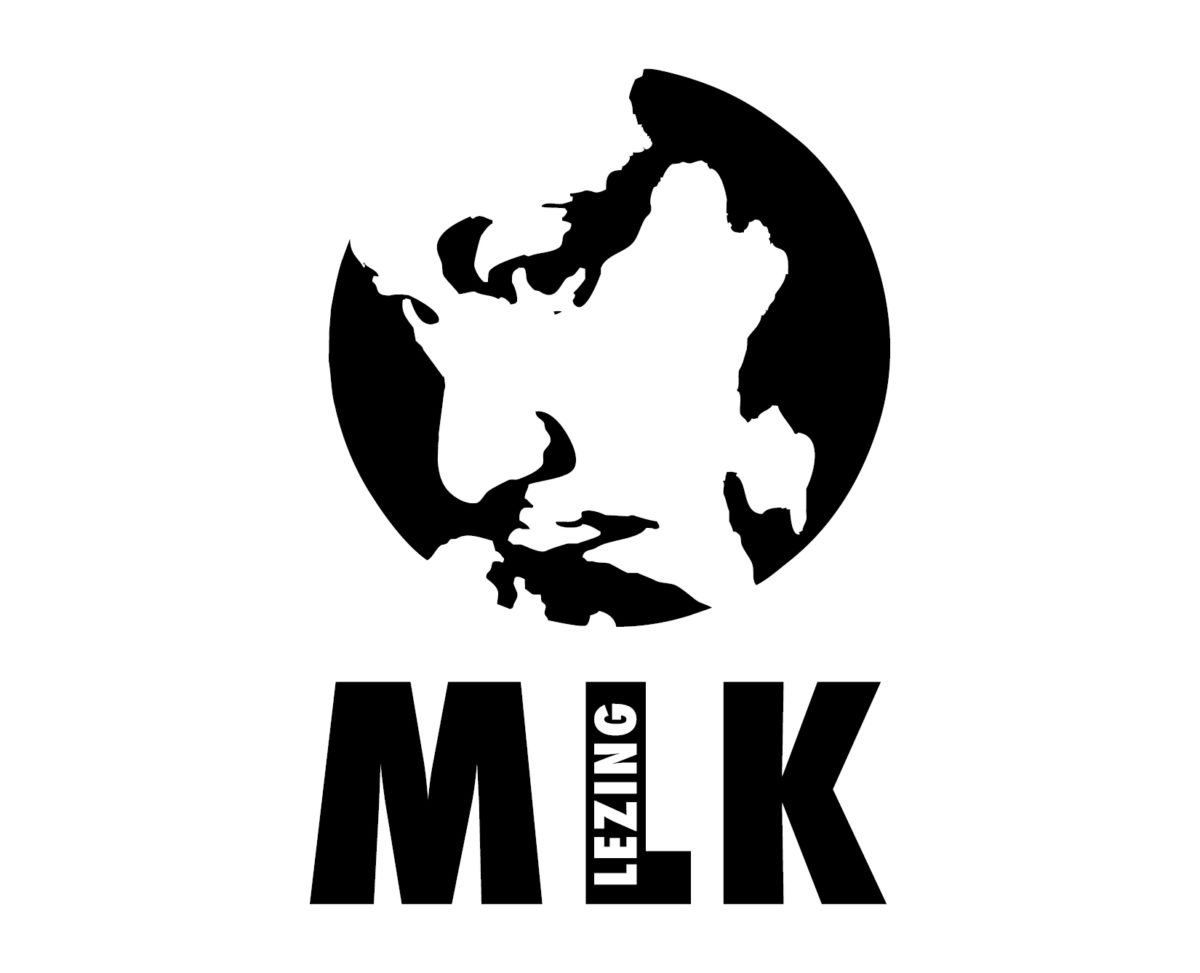 Martin Luther King Lecture 2020
The Martin Luther King Lecture takes place every year, usually around King's date of death, at the start of April. In 2020, there will be an online edition on the 10th of December, on the International Day of Human Rights. The 2020 Lecture will consist of a SPOKEN WORD competition, performances, and a keynote lecture by Dr. Wes Bellamy, former vice-mayor of Charlottesville USA and the author of 'Monumental: it was never about a statue'. More information about the online event will follow soon, on this page. You can already register by leaving your name and e-mail address through the link below.
Spoken Word competition 2020
"We cannot walk alone"
Can you make as big an impact with your speech as Martin Luther King did?
Black, white, and everything in between – we need to learn to live in harmony rather than opposition. Martin Luther King had a dream: that people would no longer be judged by the colour of their skin. Until his assassination in 1968, King was the leader of the American Civil Rights Movement. This movement ensured the acquisition of voting rights for African-Americans. King's most famous words were "I have a dream", but he also said "We cannot walk alone" – referring to the need for people of all colours to join hands in the non-violent fight for civil rights. With his peaceful protests, he even received the Nobel Peace Prize. Follow in King's footsteps, and inspire others with your speech to join you in action, in order to make sure that people will no longer be judged by their skin colour, their sexuality, or their limitations.
Previous Lectures
The first MLK Lecture, Promised Land, took place on Martin Luther King Jr.'s 40th date of death (the 4th of April 2008) and was organised by Prof. dr. James Kennedy, Professor of Dutch History at the University of Amsterdam. The speakers of the subsequent lectures were: Paul Scheffer, Rev. Jesse Jackson, former prime-minister J.-P. Balkenende, Prof. dr. Mary King, Rev. Mpho Tutu, Lodewijk Asscher, Nasrdin Dchar, Jörgen Raymann (with Don Ceder, Giovanca, and Jerry King Luther Afriyie) and Samira Rafaela.
"Even if you are not concerned with racism, racism is concerning you"
Jerry King Luther Afriyie
About the Martin Luther King Lecture Foundation
The idea for the Martin Luther King Lecture was born in November 2007, during a visit of King-biographer Clayborne Carson and Mark Gonnerman (both from Stanford University). Following this, Theo Wierema, director of De Boskant, took the initiative to organise an annual MLK Lecture, and he invited Jacob Bouwman from the Vrije Universiteit (VU) Amsterdam to be his partner. It made sense to involve the VU, due to the honorary doctorate that Dr. King received there in 1965. This honorary doctorate still inspires the VU in its inclusive approach to diversity. The project pays homage to King's views and ideas, born from the conviction that these are still of social relevance.
In December 2012, both partners founded the Martin Luther King Lecture Foundation. Since 2013, all lectures are organised by this foundation. And since 2016, Justice and Peace became the organising partner instead of De Boskant. In The Hague, Justice and Peace is collaborating with the Haagse Hogeschool.