Dr. Wes Bellamy, mediating for real change
02-11-2020
Written by: Diane Lemieux
Translated by: Janina van Nielen & Lot Brouwer
On the morning of Friday, 11 August 2017, Dr. Bellamy defended his doctoral dissertation at the Virginia State University in Education Leadership and Administration. That same evening, he recalls, 'I drove right back to Charlottesville and then was fighting Nazis that night.'
That event was the beginning of the infamous weekend where white supremacists and members of the KKK from around the country descended on Charlottesville, Virginia for the Unite the Right rally. It ended in violence, one death, and a polarised national debate.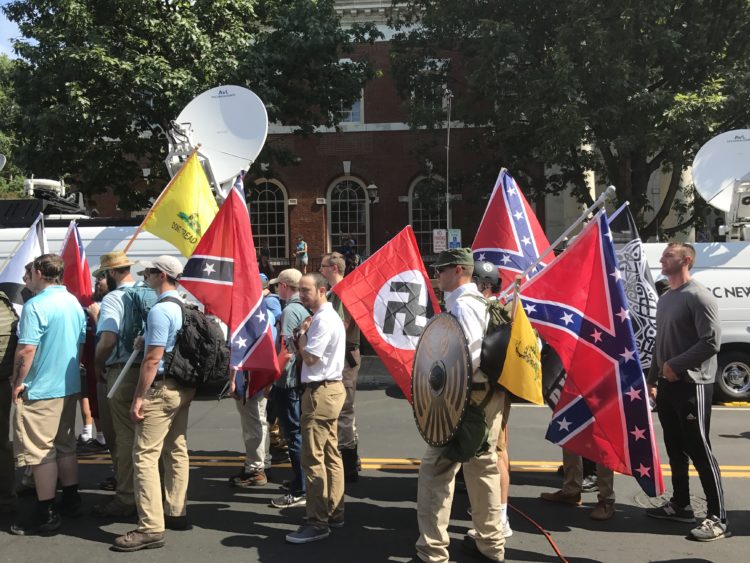 Dr. Bellamy was a pivotal figure during those fateful events. Born and raised in Atlanta, Georgia, Dr. Bellamy moved to Charlottesville after his BA in Business Administration for a job as educator at Albemarle County Public Schools. One day, he hosted a community barbecue in Lee Park. Normally these events were boisterous and well attended: this time, very few showed up. Later, locals explained that African Americans didn't go to that park because of the statue of Robert E. Lee. So, he called for its removal. It seemed like such an obvious thing: every part of the city should be welcoming to every citizen, always.
Resistance to change
The idea awoke the ire of white supremacists, locally and nationally. Their campaign to quash the debate on the statues targeted Dr. Bellamy directly, the only African American on the City Council at the time. Resistance to the idea also came from progressive white Americans who were suddenly required to face their own prejudices. Resistance even came from within the African American community who felt that making demands would only cause trouble: no one expected real change to come of it.
'We have to be cognisant of the fact that these discussions are so challenging and so polarised that it will take time for people to understand where you're coming from,' he explains. 'I can remember that four years ago, people told me that I was ruining the entire state. I was ruining the state of Virginia because I was pushing for these conversations about statues, about equity, and just by bringing them up I was being this big divisive person. But now, four years later, everyone is talking about it, saying it was the right thing to do. That's how it happens.'

Dealing with hate – through empathy
Aside from the threats to himself and his young family, old homophobic tweets were dug up and used to try to force him to resign.
'So, I've done things, said things when I was younger that weren't appropriate, I've said things when I was younger that weren't nice. So because of that, I give people grace because people gave me grace. So when I'm having these kinds of conversations with people, I'm not going to get super upset with them because they're bigoted or because they don't have nice things to say…'
Dr. Bellamy admits that he wasn't always so understanding. When he first moved to Charlottesville, he was an angry young man with opinions, an activist who spoke out vocally against injustice. But when one is having difficult and sensitive discussion, he says 'it's important to be patient with people, but impatient with progress.'
'I can't NOT push for my people out of fear of how it's going to make you feel. I have to do what's best for us. And when I say 'us' I mean all of us. When there's equity and equality across the nation, that makes all communities a better place to live for everyone.'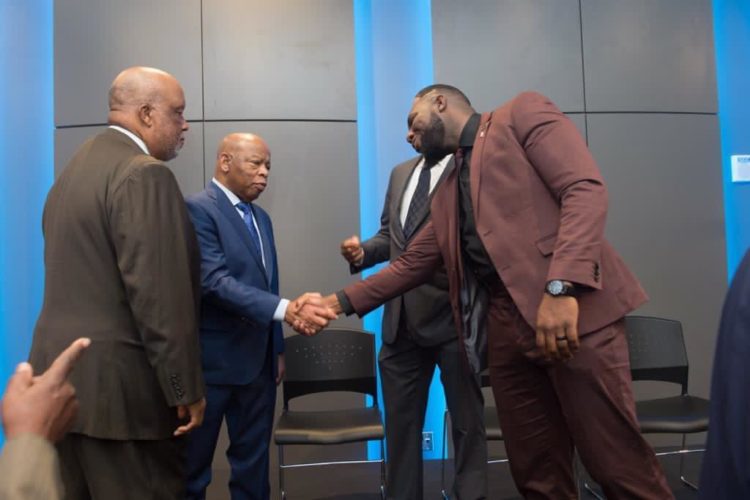 From activism to mediation
A week after the traumatic rally, Dr. Bellamy found himself alone on a stage, facing the angry, vocal, and volatile citizens he was meant to represent. This was the first public meeting of the City Council. His fellow council members had retreated to another room, aware that absolutely nothing could be achieved in such a rebellious and outraged atmosphere. At that moment, Dr. Bellamy reflected that:
'… I learned that it's possible to be both an activist at heart and a mediator in action. It's possible to understand the passion of wanting the system to change so bad that you're willing to fight, scream, curse, and everything else to release the rage from being tired of being sick and tired… and STILL want to maintain some form of peace, some form of safety, some form of finding the medium between two parties who essentially want the same thing, just in different ways.'**
He convinced the council members to return to the stage in order to do nothing more than listen. That simple action led to a healing in the community and an increase in political participation that had never been seen before.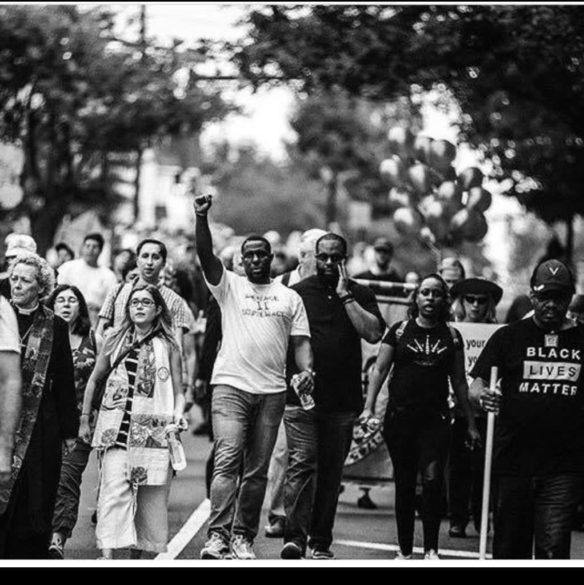 The legacy
The City Council has since unanimously voted to remove both Robert E. Lee and Stonewall Jackson statues though legal claims and counterclaims have impeded the action. The park has been renamed: Market Street Park. But for Dr. Bellamy, it wasn't ever just about a statue: his goal was to contribute to equity. His legacy is not just to have opened the public debate on the city's difficult white supremacist history. He also put in place a concrete 'Equity Package' that connect marginalised citizens with city resources.
In July 2020, Wes Bellamy co-founded Our Black Party, a movement that harnesses the experience and know-how of black elected officials, activists and organisers from across the United States, to build a political network that will influence policies at all political levels and educate African Americans on their political rights.
"For black people it's important to recognise the power for us not to be taken for granted. That's the work that I'm going to be working on in the immediate future. Making sure that black people know that it is ok for us to stand up for each other. We don't have to settle for anything, we can own our own politics and our own communities."
**His book, Monumental: it was never about a statue, describes this turbulent period that ended in the violent Unite the Right rally in August 2017. His story is one of the patience, effort, and personal growth it takes to contribute to real and lasting change.