At Justice and Peace, we believe in the power of social networks for integration. Through the initiative Samen Hier, Justice and Peace Netherlands connects groups of at least five Dutch citizens to an individual newcomer or family to speedy the integration of status holders into the Dutch society.
Interested?
We have recently started in Haarlem, Den Haag, Rotterdam and Almere. Other cities will soon follow! Dutch speakers can register using the link below. For questions about Samen Hier, please contact Liselot van Zantvoort (l.van.zantvoort[at]justiceandpeace.nl).
Sign up!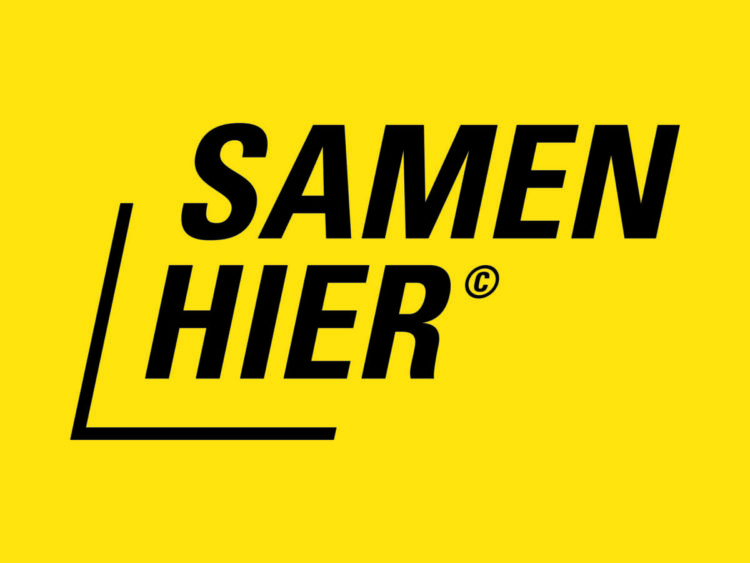 How does it work?
Welcome Groups, consisting of five or more Dutch citizens, will spend time with the status holder or status holder family for a period of 12 months. They come together, for example, to eat, practice the Dutch language, explain difficult letters, and think together about suitable work or education. In Canada, where similar projects are active, best practices show that five is the minimum number of people it takes to help the status holder to build strong and diverse social networks.
We recommend forming a Welcome Group with close friends, family members, colleagues, neighbours, or people from your community. Every Welcome Group appoints one member as a group coordinator, who will also be the group's line of contact towards Justice and Peace. Clear and open communications is key in setting roles and expectations and taking maximum advantage of the strengths of the individual members as well as the group as a whole.
Integrating is easier with others
Samen Hier enables Dutch citizens to make a concrete contribution to the integration of newcomers by sharing their network, knowledge, and time. For status holders, this means improved access to the labour market and a quicker way to learn the Dutch language while both parties have the opportunity to gain inspiring friendships. This way, we help diminish bureaucratic, linguistic, and cultural barriers on the path towards a more inclusive society.
Proven Recipe
The pilot makes use of a special matching method developed by dr. Craig Damian Smith and a team of academics from the University of Toronto. Based on the characteristics and backgrounds of all participants (Dutch citizens and newcomers) statusholders are connected to Welcome Groups using the algorithm. Status holders are matched with Welcome Groups with, for example, the same interests or age; factors that could contribute to a successful match. This way, technology and expertise of the University of Toronto is being applied on a local level in Dutch municipalities. Simultaneously, we help further develop the algorithm by collecting data on its application. Through this project, Justice and Peace contributes to sustainable Dutch migration policy based on scientific evidence and research.