Side by side with human rights defenders
At Justice and Peace, we believe that the most effective way to promote universal human rights globally is through the support and protection of grassroots human rights defenders.
Shelter City is a global movement of cities, organisations and people who stand side by side with human rights defenders at risk. Together with our partners in 18 Dutch and international cities, we offer them a safe and inspiring space where they re-energize, receive tailormade support and engage with allies to reinforce their local actions for change.
Visit the Shelter City website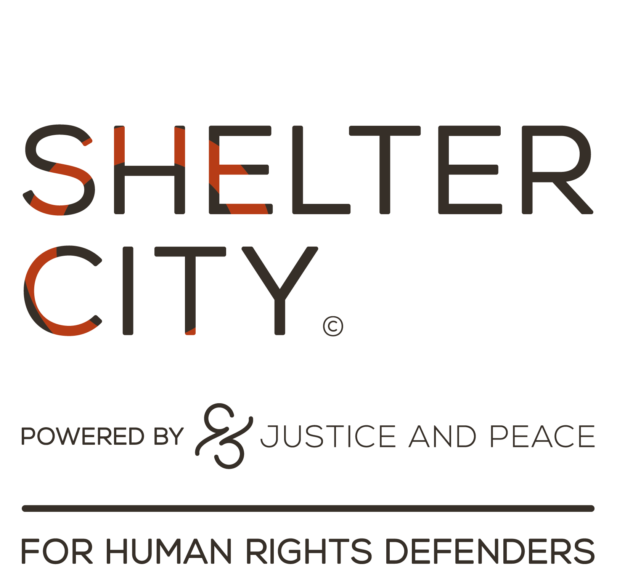 Who are human rights defenders?
A human rights defender is anyone who peacefully promotes freedom and justice. A lawyer defending the rights of LGBTIQ people, a fisherman protecting his community from pollution caused by a power plant and a journalist advocating freedom of speech, are just a few examples. Many human rights defenders are threatened because of their actions, facing intimidation, trumped up charges and even physical attack. A firm believer in the power of global solidarity, Shelter City stands side by side with them.
"I have gained new energy and am now better prepared. The Shelter City programme has shown me that it is better to be silent for a while, than to have to keep silent forever."

– Lottie, Nicaraguan indigenous rights defender
Our support
The global movement of Shelter City comprises of Shelter Cities all over the world. Each Shelter City comprises a local network of organisations and citizens that offer human rights defenders a safe and inspiring stay for three months. Here they can rest, expand their networks, develop skills and acquire new knowledge to enhance their resilience. By offering a broad range of expertise, we are able to tailor our support to their specific needs. The goal is to enable them to continue their actions for change with renewed energy and in a safer and more effective way.
Who can apply for Shelter City?
Shelter City in the Netherlands is open for applications for human rights defenders at risk twice a year, in May and November.
In order to be elegible for Shelter City, human rights defenders should meet the following conditions. These can be found via the link below.
"As a Mayor, I am proud that Utrecht is one of the eleven Shelter Cities. Three years ago, my City's parliament took the initiative to join Shelter City. The Shelter City guests are all extremely dedicated professionals. Their stories must be heard. Because freedom is so precious."

– Jan van Zanen, Mayor of Utrecht, during the Shelter City Bike Challenge 2018
Stories of Shelter City guests