Mural of Change
Everyone can make a difference. It's time for change.
The Mural of Change is a new landmark in the international city of Peace and Justice, The Hague, representing a beacon of hope and inspiration that brings awareness to environmental action and human rights. The 15 meter high mural pays tribute to all those around the world defending and standing up for freedom, equality, fairness, the environment, and peace, and calls on our responsibility to take collective action together for a more just and sustainable world.
This mural was created by Hague-based human rights organisation, Justice and Peace Netherlands, together with graffiti-art duo Karski & Beyond, the Haagse Hogeschool and their students, and with support from the Municipality of The Hague. 
From all of us, we hope you find inspiration from this mural, and call on you to join us in this movement of change and pass it on!
Photos by Daniella van Bergen.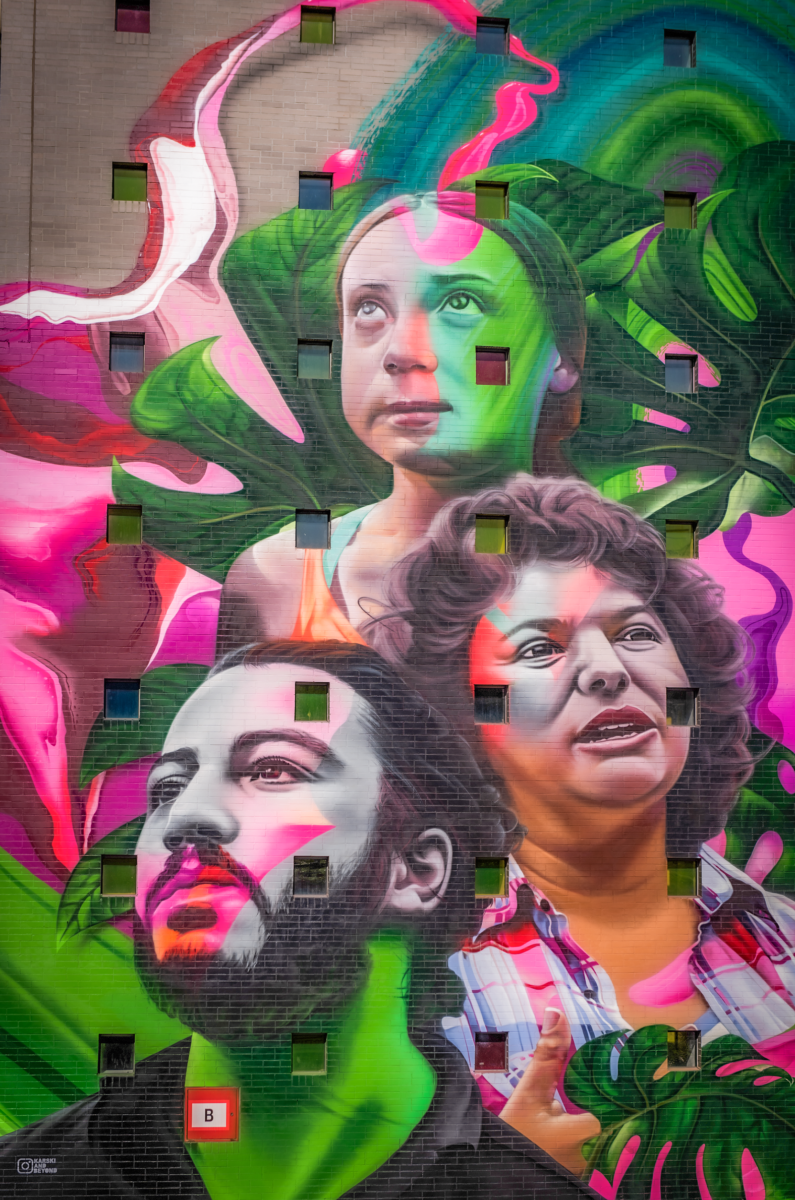 About the defenders
The Mural of Change pays tribute to three human rights defenders: young climate activist and a symbol of hope, Greta Thunberg, environmental and indigenous rights defender and a symbol of the power of action, Berta Cáceres, and defender of equality and human rights and a symbol of solidarity for human rights defenders, Vitali Safarov. 
Read more about their stories below.
About the mural
Why the Mural of Change, and what does it represent? Read more below about the artists behind this extraordinary artwork, and learn how it came to be and why.
About ARTIVISM
Can art and activism be combined to call for a change? Read more about our 'ARTIVISM for Environmental Justice' event and learn about the power of art and activism.