Alexéy, waiting for the right man while fighting for PRIDE
By Nienke Kehrer
Alexey lost his job because he acknowledged he was into men. "When they asked me if I had already found the right candidate to marry, I would say 'No, I'm still waiting for the right man'". His co-workers started complaining about him, his salary was decreased twice until he realised he wasn't able to work there anymore. Alexey is now fighting for the rights of the LGBTI+ community in Russia full time.
In Russia the situation for LGBTI+ has gotten a lot more complicated over the past few years, because of the government's policy. Being gay is not accepted by society and by law. Alexey is advocating for equality of rights for the LGBTI community. He got arrested, but was let off easy as compared to others: some of his friends are still in jail.
When the law turned against gays, Alexey considered leaving the country. But when the local priest in his church declared that LGBTI+ people should be proud of themselves,he decided he would try to make a difference. It is not easy.
"In the streets LGBTI+ are called names, the media is not allowed to report anything on us – the state says the information about what happens to the LGBTI+ community is Western propaganda. The police act violently against any demonstrators, and even normal people harass LGBTI+."
Alexey stayed in the Netherlands for three months as a guest of the Shelter City programme. He has had the opportunity to follow different trainings and to take the time to rest. "For the first time in a long time I feel safe when I see policemen walking down the street. In Russia I just feel scared." He is rather pessimistic about the future of LGBTI+ rights in Russia. "If we really want to change something, demonstrations are not enough."
"Only if more people would come out of the closet and stop leading a double life, we would make some progress."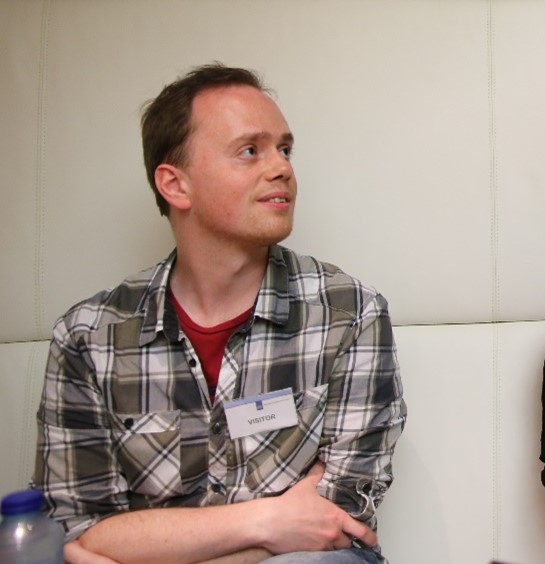 Alexey has now returned to Russia. He is continuing his work in fighting for LGBTI+ rights, and hopes that soon some things will change. During the months he spent in the Netherlands, he has found new inspiration and energy. According to Alexey, if Russia could be a little bit more like the Netherlands, where people and even the government accept LGBTI+, it would be a step in the right direction.