ARTIVISM for Environmental Justice (online)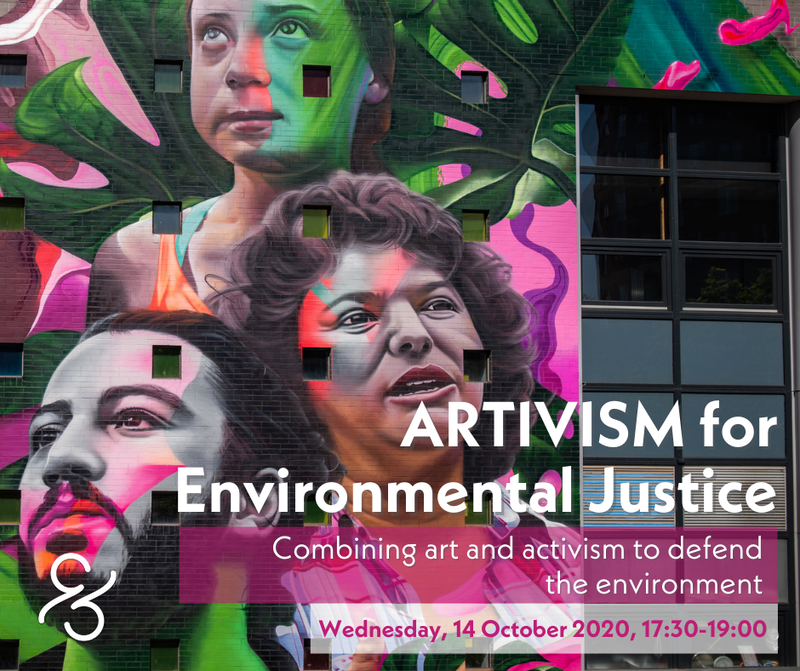 This event is part of a series of events for The Hague Just Peace Festival. Join in for our other event as well – 'Reframing the Migration Debate'
Environmental justice is a global movement that connects us all. What are alternative ways that we can take action? How can WE make our voices heard and seen? 
Combining ART and ACTIVISM has long been used as a powerful tool to mobilise masses and bring forth issues to those in positions of power that they can't ignore. Through mediums of music, film, photography, spoken word, murals, and theatrical performances, issues of peace, justice, human rights, and more specifically, environmental (in)justice have been put into the spotlight.
In this interactive online event, engage with and listen to several inspiring activists and artists dedicated to a more sustainable and just world – Dutch graffiti artist duo, Karski & Beyond, human rights defender and activist-rapper from Mauritania, Yero Gaynaako, Colombian human rights defender of Afro–descendant communities and their territories, Victor, and together with environmental artivist, Chihiro Geuzebroek as moderator.
MURAL OF CHANGE
This event is part of the 'Mural of Change' campaign and is a tribute to late human rights defender, Berta Cáceres, and the Lenca community for their honorable and unstoppable fight in defence of the environment. Environmental defenders from indigenous communities like Berta have been on the frontlines protecting the lands, waters, and air for the living and future generations. However, they have suffered and continue suffering great injustices.
In line with this, Justice and Peace together with graffiti artist duo Karski & Beyond, De Haagse Hogeschool and the municipality of The Hague created a large graffiti mural in May 2020 dedicated to human rights and environmental action. Portrayed on the mural next to Berta is also young Swedish climate activist, Greta Thunberg, and Georgian human rights defender, Vitali Safarov.
Photo by photographer Daniella van Bergen.
ABOUT JUSTICE AND PEACE  
This event is brought to you by The Hague-based human rights organisation, Justice and Peace Netherlands. Justice and Peace was founded in 1968, and works to promote the respect for human rights worldwide and in the Netherlands.
Today, Justice and Peace coordinates innovative initiatives, including Samen Hier, a community-based project to accelerate the integration of newcomers in the Netherlands, and Shelter City, a global movement to protect and support human rights defenders at risk.
SIGN UP
The event is free, and everyone is welcome!