Nnedinma, regaining her mojo in Shelter City
By Diane Lemieux
Nnedinma is the founder and Executive Director of the Women Initiative for Sustainable Empowerment and Equality (WISE). The organization strives to end the violence and discrimination against the LGBTIQ+ community in Nigeria, a country where same-sex marriage and cross-dressing are illegal. She describes how a three-month stay in Tilburg with Shelter City enabled her to re-discover the strength to continue her work.
'I needed to find a place where I could be safe for some time and think about whether I want to continue to do the things that I do.'
LGBTIQ+ rights in Nigeria continue to deteriorate. In 2014, same-sex marriage was made illegal throughout the country, and in several northern states with Sharia law, same-sex relationships are punishable by death. Most recently, an amendment to the same-sex prohibition was introduced to make cross-dressing illegal. These factors have fuelled negative social attitudes towards LGBTIQ+ individuals, often inciting mob violence and extortion against them. Human rights defenders working on LGBTIQ+ issues are often subject to physical violence, aggression, harassment, and arbitrary detention.
Active in the advocacy space for the LGBTIQ+ community for about ten years, Nnedinma's reputation as a human rights advocate has grown in both her native Nigeria and further abroad in West Africa. This has resulted in her becoming a target of harassment by the authorities. In 2022, Nnedinma was threatened with an arbitrary arrest order by the local police.
'I needed to find a place where I could be safe for some time and think about whether I want to continue to do the things that I do.'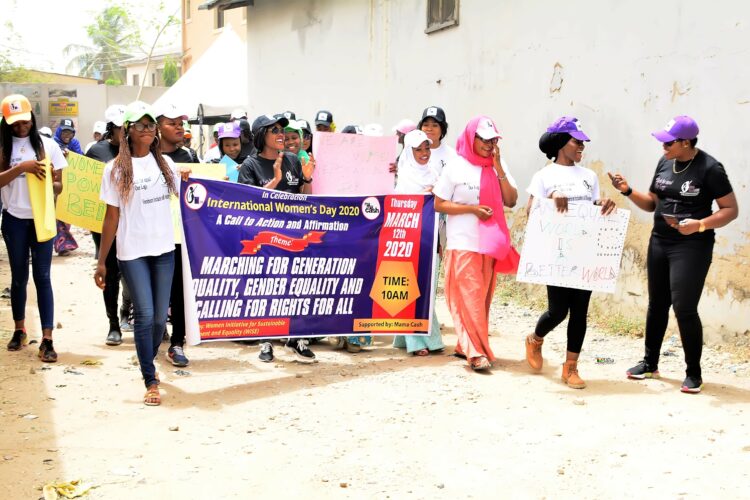 Emotional strain of advocacy work
Though the threat of violence against her was serious, Nnedinma says that her primary challenge has been dealing with the personal and psychological impact of her work.
'I got saturated with all of the negativity. I'm not saying there are no positives. There have been small wins here and there, but I really got tired. To put it mildly, I lost my mojo.'
'When you see your community being violated and there is hardly anything that you can do about it, in so much as you try, there are so many insurmountable hurdles that have been placed in front of you, it leaves a mark. There are things you cannot easily get out of your head. And over time there is an accumulation, and you begin to question your own sanity.'
She tells of the friends and acquaintances who have been killed, others badly beaten up, and even when the victim can identify the perpetrator, the Nigerian police flat out refuse to investigate.
Why?
'Because the issue is centered around people's sexual identity but that is not the way things are supposed to be. If something is criminal, treat it as criminal. Leave what people do with their bodies and do what the law is supposed to do!'
Nnedinma increasingly felt both vulnerable and powerless to make any impact on the violence and intolerance in her environment.
'I got saturated with all of the negativity. I'm not saying there are no positives. There have been small wins here and there, but I really got tired. To put it mildly, I lost my mojo.'
Nnedinma struggled with digestive issues, lost the will to exercise, and to eat properly. Friends and work contacts advised her to apply to Shelter City.
'There's this saying: Do not go into battle with a broomstick. Most of the funding that we receive in order to challenge policies and laws in our countries are broomsticks compared to the gun artillery available to the politicians and those behind anti-rights and anti-gender movements.'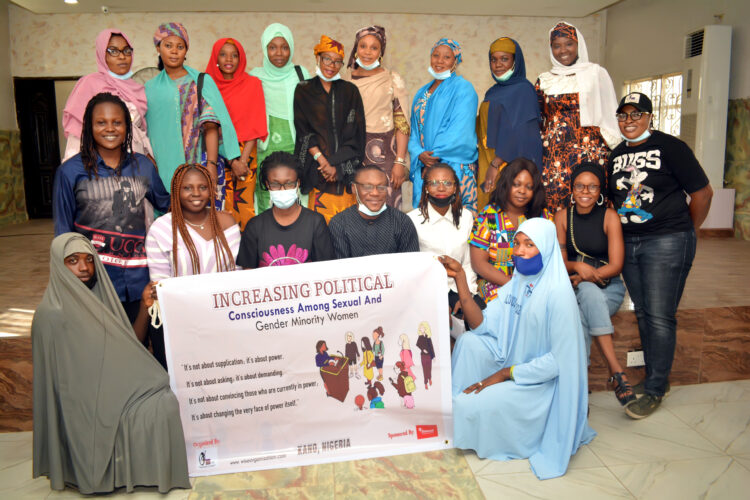 The benefits of rest
Nnedinma found refuge in the city of Tilburg. Her three-month stay was supported by the municipality of Tilburg, ContourdeTwern and Justice & Peace. In her first week, she did nothing but sleep.
'I needed this space to exhale, where I could let out those screams that I've had inside of me.'
With the help of a team of dedicated volunteers, she discovered the soul-enriching LocHal, Tilburg's mixed-use public library, as well as the rich natural environment made up of parks and lakes in the area. As she recovered, Nnedinma found back her love of life and energy somewhere unexpected: six crazy hours spent at the Efteling, one of the Netherlands' most famous amusement parks.
Soon, Nnedinma's curiosity and untamable energy had her attending symposia and specially designed courses on mental health and security in high-risk environments; she gave talks, met with NGOs. It wasn't long before she was doing advocacy work with the Dutch government and donors to explain the extreme difficulties she and others who work in the LGBTIQ+ domain face in Nigeria.

Ready to return
'Yes,' she says, 'I think I am mentally ready to go back. It's not that I don't understand the risk attached to going back. But I do need to go back because I have a community that needs me, and a young team that needs my input and the expertise that I have.'
Though she has become accustomed to the ease of life in the Netherlands, the peace and quiet and the consistent water and electricity supplies, she is determined to continue the mission that has become her life's work.
Nnedinma's last days in the Netherlands were accentuated by a sense of urgency: she received a message begging for her help. A transwoman in her community was kidnapped by her own family. 'There is not so much that I can do from here. I can contact a lot of people but if I'm not there on the ground to push these people, to go make sure that at least the family is questioned to produce that woman, it means that all of the things I've been doing all these years [have been] for nothing. So, I do need to go back.'
Once at home, Nnedinma is armed with more than broomsticks: she has gained tools that will  improve the ability of her organization, WISE, to function safely and more efficiently. She intends to implement mental health breaks, perhaps shorter work weeks, improve communication and cyber security systems that will reduce the risk of employee exposure.
'Hopefully I go back and I don't have any issues from the government or the security agencies that I cannot deal with myself.'
We thank Nnedinma for sharing her story of resilience and perseverance.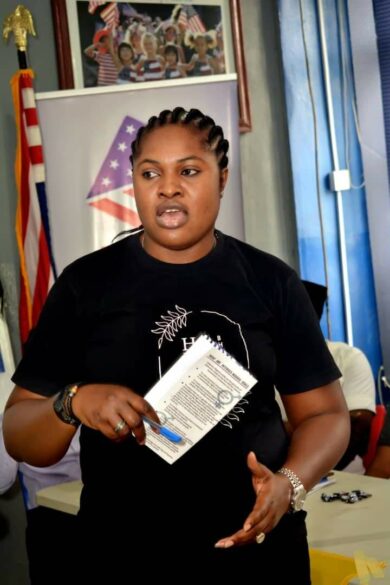 Nnedinma is an LGBTIQ+ rights defender from Nigeria. She stayed in Shelter City Tilburg in Spring 2023.