Luis, building peace through the fight against impunity in Venezuela
Written by Luis Carlos Diaz in Spanish.
Translated by Elena Prat Ortilles
'In March 2019, Venezuela suffered a national blackout for almost an entire week. The whole electrical system, which is state-provided, collapsed and Venezuelans were left alone in the darkness from Thursday the 7th of March until the week after. The Venezuelan government blamed the blackout on me. In order to do so, I was arbitrarily detained at my work's exit at the main private radio circuit in the country: Unión Radio.'
'I was riding my bicycle home and two unmarked vans and 16 armed men hit me on the road. They stopped me and identified themselves as "Servicio Bolivariano de Inteligencia" (SEBIN). They covered my head with a hood and took me to a clandestine torture centre, where I was held for about 8 hours. The UN Fact Finding Mission has shown that in Venezuela there are clandestine torture centres. Security forces such as SEBIN and the Military Counterintelligence Directorate (DGCIM) are bodies that commit crimes against humanity such as detentions, forced disappearances and torture. I am a victim like many others in Venezuela.'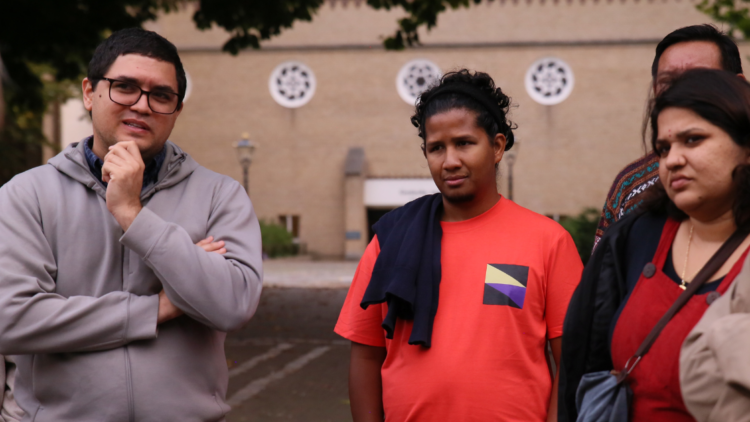 'The officers used violent methods in order to force me to record a video in which I incriminated myself in the fake electrical sabotage. I was kept hooded during the entire torture and interrogation session. They also took my phone, my computer and all my belongings. With the action of its agents, the Chavista government not only violated my rights that day, but they also used state media to attack and criminalise me.
They illegally raided my house, and during the raid, they stole all our electronic equipment and backups from me and my wife. My wife, the writer Naky Soto, was a cancer patient and was in her last cycle of chemotherapy. The security agents also stole all our money, which was needed for her second operation and the rest of her medical treatment.
'Many came to my aid. (…) All of them together, they helped me be released. But I was not freed.'
We told this medical information to them and the judges in court, but nothing stopped them. They stole everything from us and four years later the court and the prosecutor's office have not even returned my bicycle.'
A political prisoner at El Helicoide
'I was locked up in a prison for political prisoners, a torture centre known as El Helicoide. We hope to see it closed one day or turned into a museum showing the horrors of the Bolivarian revolution.
Many came to my aid. Thanks to pressure from non-governmental organisations, human rights defenders, embassies of democratic countries, the UN High Commissioner for Human Rights, the European Parliament (because of my Spanish citizenship), the Venezuelan church, many politicians, my journalist colleagues, media inside and outside Venezuela, my students, friends and hundreds of people who came out to protest or to make the #LiberenALuisCarlos campaign trend on Twitter in 12 different countries. All of them together helped me be released from Helicoide.
'The torturers have never been investigated and the case remains in total impunity.'
But I was not freed. A court kept me in Venezuela for 3 years, blocking my possibilities to travel, to work freely, and to speak about my case. They threatened both my family and my lawyers with imprisonment if they spoke about what I suffered in detention, and also forced me to appear in court every week.
The torturers have never been investigated and the case remains in total impunity. The state has guaranteed impunity for its repressive apparatus, even though my case has been denounced by the Inter-American Commission on Human Rights, the World Organisation Against Torture, Amnesty International and the UN Fact Finding Mission. Those responsible have never recanted for making false accusations against me, but rather have repeated them in their media.

The court supposedly investigated me for 3 years but never got any evidence to charge me with anything. The false investigation kept me locked up in the country with all my freedoms restricted, not allowing me to work and forcing me to lose work contracts, travel, academic and diplomatic invitations and even family emergencies. They put at risk our economic livelihood and my wife's life and caused me health damage. I have not obtained justice or reparation.
For more than 3 years I couldn't do radio, something I love, and I couldn't travel either. I had to work in many different jobs such as host, presenter of shows in bars and improvised theatres, and content generator for other people – I even worked in an advertising agency. I was also able to get remote jobs and used the contacts I had to further strengthen my profile as a communications strategy consultant for human rights organisations. I have done this for many years of my life, but now I also do it from the perspective of the victims of serious human rights violations. Fortunately, there has never been a lack of friends.'
Local and international support
'The most important thing in my process was the legal support of a Venezuelan NGO called Espacio Público. Their lawyers, experts in freedom of expression, have taken my case forward and provided me with assistance. Thanks to Front Line Defenders, we were able to replace some equipment to continue working. The organisation COFAVIC has also provided me with psychological support.
'Every victim tries to rebuild their own identity and I have also been able to do this.'
At the same time, every victim tries to rebuild their own identity, and I have been able to do this by returning to my communication roles, both in social organisations and in the media. Last year, I was able to return to the radio and I had a lot of fun, even though there is a lot of censorship and threats from the state. In Venezuela, information and sources are censored and cannot be interviewed, such as some opposition politicians and exiles. Websites are also blocked and waves of disinformation are generated so that people lose confidence in the media, networks and everything in general. However, the Venezuelan press, as a whole, continues to do independent and rigorous work that has earned it international recognition. Although it is not possible to print a newspaper freely within the country, both the press and NGOs have been able to create spaces for public advocacy to document and denounce what continues to happen in Venezuela.
'Crimes against journalists are injuries against society as a whole.'
The international community's help is important because it can demand compliance with human rights standards in the region. It can press for a solution to the migration and humanitarian crisis and the lack of rule of law in Venezuela. However, with the press specifically, those who still report and disseminate what is happening in the country, need to be strengthened and supported, so assistance can range from disseminating their content to training and, financing equipment and technology to continue working in a precarious and threatened environment.
Crimes against journalists are injuries against society as a whole because they erase the limits and counterweights of power, silence what everyone should know and delay both social change and the resolution of emergencies. That is why, with less impunity, it is possible to build more peace.
This article was published in honour of the International Day to End Impunity for Crimes Against Journalists and we thank Luis for sharing his blog story.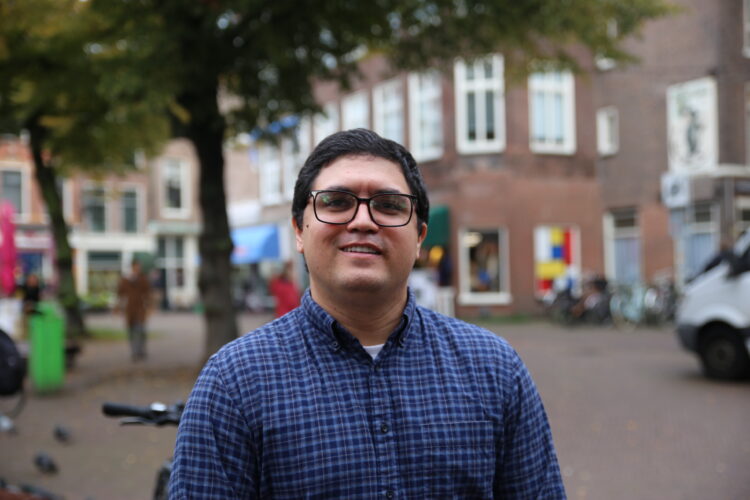 Luis Carlos Diaz is a Venezuelan journalist, human rights and digital rights defender, and a former participant of Shelter City. He was declared prisoner of consciousness by Amnesty International.
Read more stories about journalists