08-09-22
Shelter City Impact Study: Exploring the impact of a decade of temporary relocation experiences
In 2012, Justice & Peace initiated the first Shelter City in The Hague as a concrete and accessible way to support human rights defenders at risk. Today, Shelter City is a global movement of 21 cities, over 300 individuals and 100 organisations, embassies and institutions that offer safe and inspiring spaces to human rights defenders where they can re-energise, receive tailormade support and engage with allies. Shelter City seeks to support defenders in carrying out their work more effectively and securely.
As we celebrate 10 years of Shelter City, we want to reflect on the impact we made together. This is why we commissioned external consultant Danielle de Winter from DBMresearch to conduct a study on Shelter City. The goal of the study was to investigate the extent of the impact made by Shelter City on the work and lives of participating human rights defenders and their organisations over the course of 10 years.
We are now proud to share the positive results of the impact study with you.
You can read the full report here.
"Even though it has been over a year that I have participated in Shelter City, I still benefit from the experience each day"

Former Shelter City participant
The positive impact of Shelter City
The majority of Shelter City guests were able to return home safely and they have continued their work.  Many participants suffered from depression, trauma, high level of stress and burnout. Their stay at Shelter City allowed them to rest away from unsafe environments, re-energise, renew their motivation, meet like-minded people and get a sense of recognition for their work. This contributed to the continuation of  their human rights work.
"The fact that I did not have to look across my shoulder constantly, created a great deal of relief and allowed me to recuperate."

Former Shelter City guest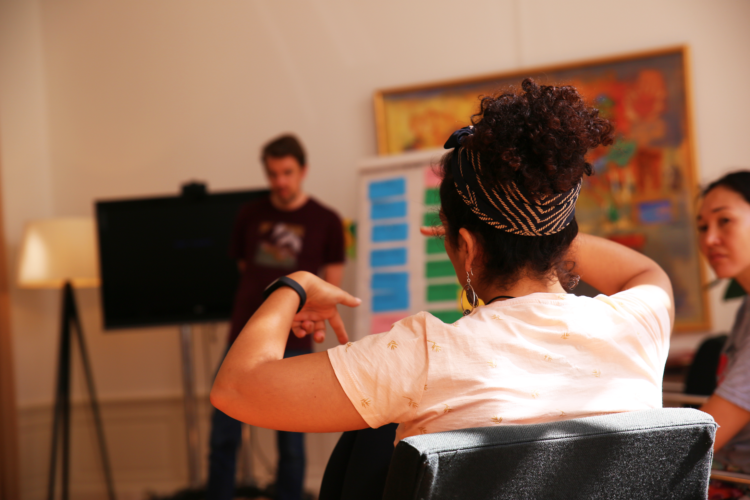 Shelter City participants now work more effectively as they apply improved approaches and strategies.  According to the respondents in the study, the main factors contributing to their better approaches and strategies are:
Trainings on advocacy and digital security offered by Justice & Peace;
Gaining a new perspective on human rights work;
Being outside of their hostile environment;
Group sessions on wellbeing as Shelter City focuses on participants' self-care.
"Not only was I able to continue my work, I noticed I was also better able to cope with the stress of being an activist under our repressive regime."

Former Shelter City guest
Participant feel safer and more protected. Shelter City guests now apply improved security measures in their work, thanks to the holistic security training provided by Justice & Peace during their stay.
What I am sure about is that we are now safer and have more confidence as an organization since we work with some of the digital tools. We are now all using VPN, Signal groups to communicate and other security tools"

Former Shelter City guest
Shelter City guests feel safer also thanks to the international network they created during their relocation to Shelter City. Global connections give them a sense of reassurance and support, and act as deterrent for the authorities in their home country.
"Before my participation in Shelter City, I felt extremely unprotected in my own country. Now, after Shelter City, I feel seen by the international community. "

Former Shelter City guest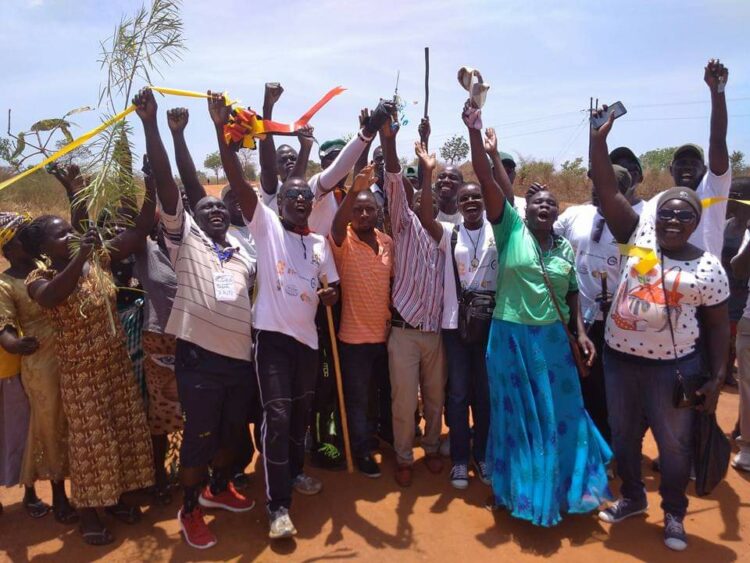 The participation of human rights defenders in Shelter City has a positive trickle down effect on their organisations and communities. Shelter City guests return with renewed energy and purpose, the connections made at Shelter City bring more opportunities for their organisations and they have new knowledge and skills to share with their colleagues and community.
"When I returned, I made sure to share these lessons with fellow activists, emphasizing how important it is that we take care of ourselves during our struggle."

Former Shelter city guest

The future of Shelter City
The Shelter City Impact Study shows that relocation initiatives such as Shelter City in the Netherlands greatly benefit human rights defenders and their communities. However, only a small number of defenders can take part in Shelter City. Between 2012 and 2021 2022, Shelter City in the Netherlands received 2381 applications but only 136 participated. This is why more Shelter Cities are needed to support human rights defenders at risk.
Can your city provide a safe and inspiring space for human rights defenders at risk? Find out here how to start a Shelter City!
Do you want to help us support human rights defenders through Shelter City?