28-04-22
Partner meeting Samen Hier: "Togetherness is emotion, solidarity is insight"
Written by: Mounia Balakouh
Translated by: Eli Berghuis
Date: 27th April 2022
The Samen Hier movement is committed to realising safe pathways and welcoming communities in a growing number of cities for people forced to flee their homes. In addition to active citizens and newcomers, it is the local partners who make it possible to set up and implement Samen Hier in their hometown. In March, we organized a meeting for this network of organisations and platforms. In an open setting, we exchanged ideas, shared tips and listened to guest speaker Mirjam Vossen.
Together football fans
Juan Heinsohn, from Samen Hier Rotterdam, shared his experiences with the first Samen Hier sponsor groups: groups that assist refugees who arrive in Rotterdam directly from a refugee camp through resettlement. This is an important role that the citizens of Rotterdam have successfully taken on and thereby greatly supporting the municipality of Rotterdam. Heinsohn wants to show the citizens of Rotterdam that refugees are not an abstract group that politicians make decisions about, they are individuals. Each with their own story, interests, and hobbies. He sees a lot of support in the city for newcomers and notices that more and more people, organisations, and companies want to commit themselves when they recognise themselves in the newcomers.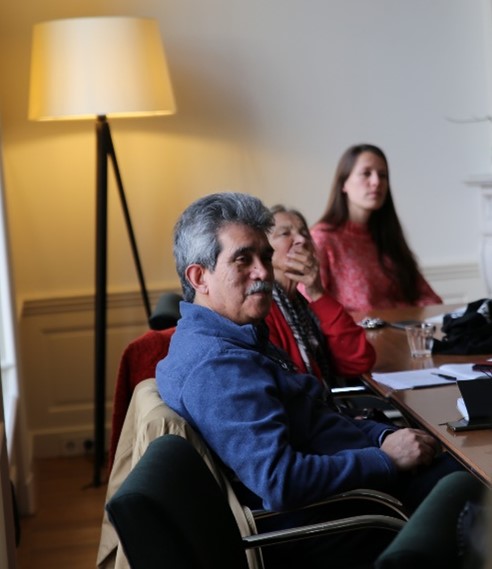 "We wanted to organise that we could watch football together in the Sparta stadium. To make this happen, we reached out to Sparta – not only as an organisation that works with refugees, but mainly as football fans. They were ready to give us tickets. This example shows that it works to ask the city and the people 'who is joining?' Of course reactions and opinions differ, but as people we have a lot in common. From this viewpoint, we must try to approach and mobilise citizens."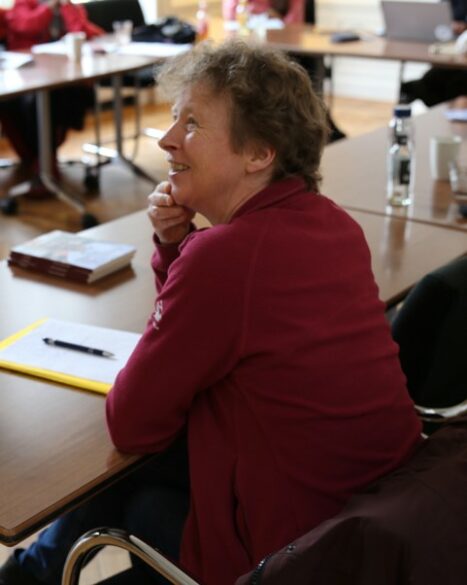 Harriet Marseille recognises this from her own experience with establishing Samen Hier in Leidschendam-Voorburg. She notices that residents would like to take the lead in supporting people who are forced to flee with building a new life. She explores different possibilities that match the needs and wishes of the residents, the municipality and people forced to flee. 
Relatively little opponents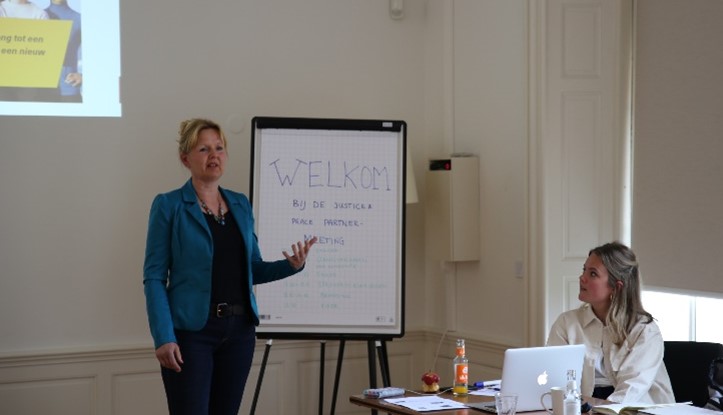 Mirjam Vossen was present at the partner meeting as guest speaker. She is involved in resettlement in Belgium and her experience has taught her that there are many citizens who want to actively work with refugees out of humanity and solidarity. She also mentions that for many people it is unknown that newcomers can contribute a lot to society. With the help of her research and experiences, she provided the partners with tools that they can use to involve more citizens in Samen Hier:
"On the one hand there is a group that is very welcoming, on the other hand there are active opponents. This last group is very visible, which makes it seem like this is the largest group, but in reality, this is a relatively small group. The largest group is somewhere in the middle, they are not very outspoken or concerned about the subject."
Let's focus on what we can achieve together; a sentiment that fits well with Samen Hier. Qader Shafiq, who works on Samen Hier Nijmegen, adds that the developments in Ukraine show that there is a lot of willingness to locally support refugees and assist them in building a new life in the Netherlands. He calls to consider how the current feeling of togetherness in society can be used for long-term solutions:
"Togetherness is emotion, solidarity is insight."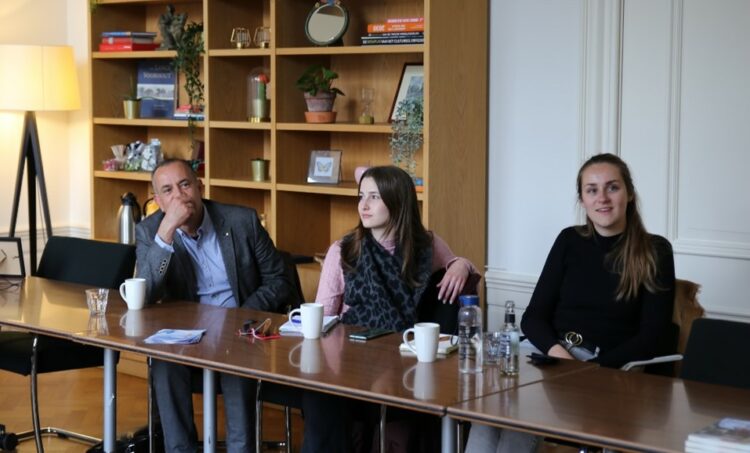 Qader advocates for a sustainable approach in which the reception of refugees is not only outsourced by politics, supported by short-term solidarity actions of citizens. He sees the solution in a movement in which citizens and organisations create networks together to offer safe havens and safe routes for people forced to flee; this is the strength of Samen Hier.
Do you also want to join this conversation or become part of the partner network to expand the Samen Hier movement to your city or municipality?