27-07-23
Justice & Peace partners up with Coldplay and Global Citizen
Empowering change makers on the global stage: A shared vision
Justice & Peace collaborated with Coldplay and Global Citizen at their Music of the Spheres tour in Amsterdam, where we showcased our work on creating more welcoming and sustainable societies. Our collaboration brings human rights to the forefront of global conversations while actively participating in shaping a more sustainable world.
Coldplay has displayed a remarkable commitment to sustainability and environmental responsibility, and we at Justice & Peace recognise the profound connection with human rights. By safeguarding the environment and embracing sustainable practices, we not only preserve the planet for future generations but also protect the rights and well-being of communities worldwide.  This collaboration strengthens this link and showcases the positive impact that arises when human rights and environmental protection work hand in hand.
Sustainability initiatives
In covering their world tour, Coldplay has published an annual sustainability report which sets an unprecedented standard for sustainability in the global music industry. Next to supporting environmental organisations such as ClientEarth, The Ocean Cleanup, Climeworks, Food Forest Project, Conservation Collective and many more, the Music of the Spheres World Tour  is guided by initiatives that aim to limit consumption while maintaining low carbon emissions.
The report has been assessed and validated by Massachusetts Institute of Technology's Environmental Solutions Initiative Professor John E. Fernandez. You can read the key findings of Coldplay's annual sustainability report here.
You can now watch the video of the activation below.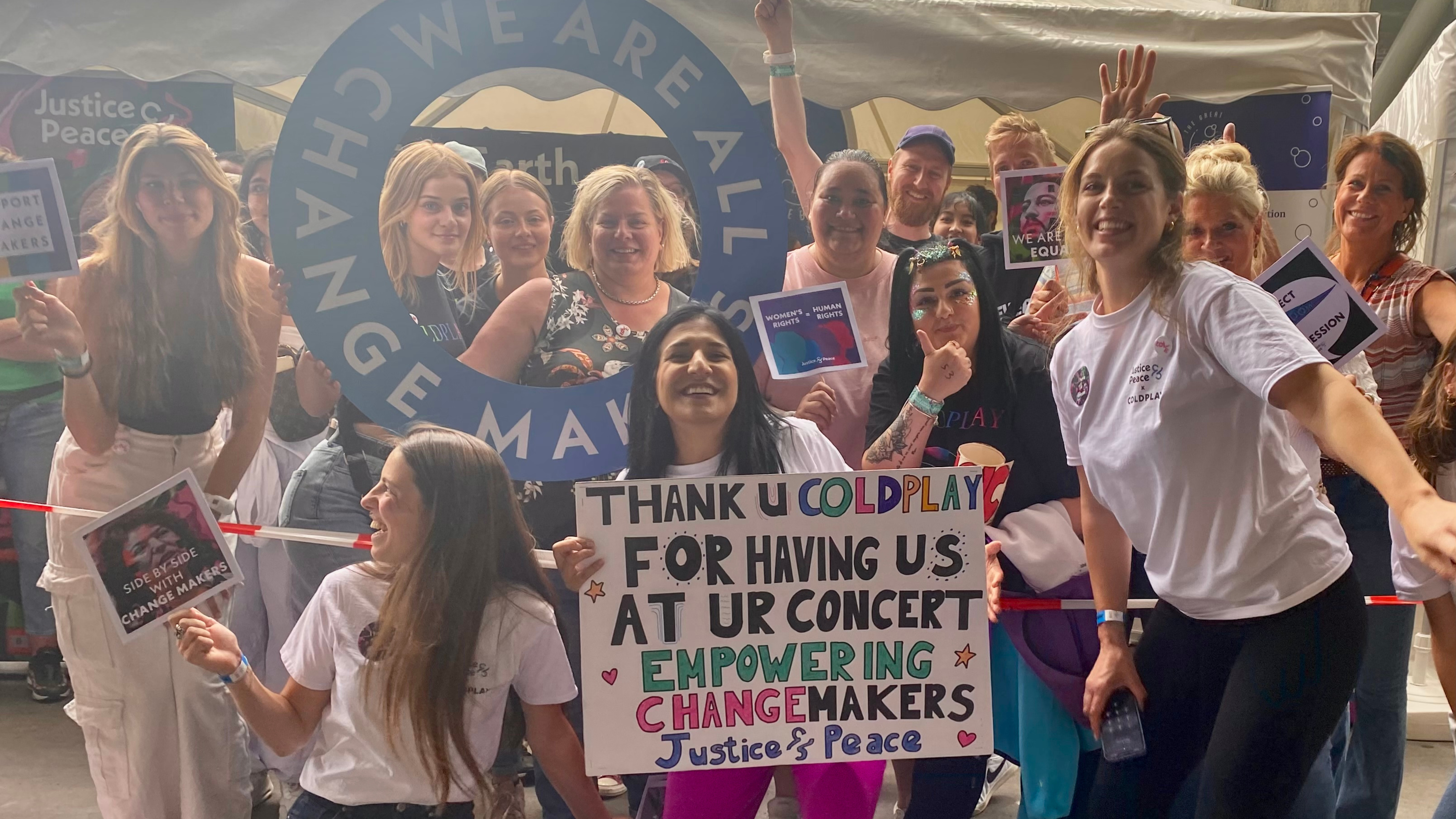 Coldplay are a British rock band formed in London in 1997. Their Music of the Spheres World Tour which began in March 2022 is expected to end by September 2024.
Global Citizen is an international organisation whose mission lies upon the fight against extreme poverty and the promotion of social justice and equity through the lens of intersectionality.
*Thank you, Coldplay and Global Citizen, for standing by our side in embracing human rights.