28-11-22
Martin Luther King Lecture 2022
Translated by Luuk Speckens
Civil disobedience
With: Clarice Gargard
7 December 2022 – 19:30 uur
The Lighthouse, The Hague University of Applied Science
Entrance: free (register to secure your spot)
Language: English/Dutch
"There is a type of constructive non-violent tension that is necessary for growth"
On the 7th of December at 19:30, just before International Human Rights Day, the yearly Martin Luther King lecture will be held. The theme is 'Civil disobedience'. Inspired by Martin Luther King, we investigate the necessity of civil disobedience and the many inspiring shapes it may take, then and now. How do you address injustice and open the way for positive change? How do you make people aware of structural and institutional racism and inequality, without using violence?
With: Clarice Gargard, three winners of the Martin Luther King Performance Competition 2022, singer-songwriter Jhilani Wijsman and Maria Toko.
"You may well ask, "Why direct action? Why sit-ins, marches, etc.? Isn't negotiation a better path?" You are exactly right in your call for negotiation. Indeed, this is the purpose of direct action. Nonviolent direct action seeks to create such a crisis and establish such creative tension that a community that has constantly refused to negotiate is forced to confront the issue. It seeks so to dramatize the issue that it can no longer be ignored…. I have earnestly worked and preached against violent tension, but there is a type of constructive non-violent tension that is necessary for growth."
(Martin Luther King jr., 'Letter from the Birmingham Jail', 1963)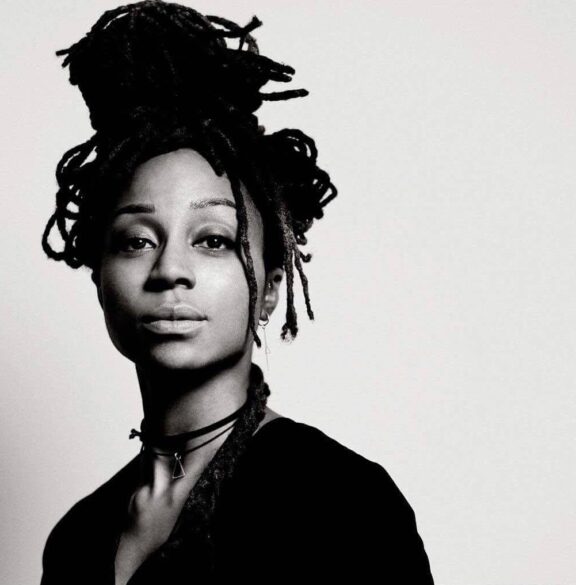 Clarice Gargard
Clarice Gargard is one of the most significant voices within public debate in the Netherlands. She contributed to this with her pen in the NRC newspaper and on journalistic platform De Correspondent. By founding her own platform Lilith Magazine and through film making. Her new documentary on the history, the present and the future of black resistance in the Netherlands, Suriname and Curacao, 'Go back and get it' will be broadcasted on 2Doc on 28 November. In her research into the deconstruction and reconstruction of society, she argues for resistance against power, social justice and the reimagining of society.
Journalist, programme- and filmmaker and writer Clarice Gargard is the personification of civil disobedience.
Programme (19.30 – 21:00)
Line up
The winners of the Martin Luther King Performance competition 2022 are: Soraya Shawki (@aeyaros), U-Shine (@uchaindaniwatson) and KMR (@kmrspoken). They will show their performance live, inspired by the theme Civil disobedience.
Maria Toko is a professional performer and creator in podium art, a public speaker, a manager, a community builder, a pioneer and she enjoys to spend time with her family. As co-founder and former president of the student association Tribez, she sees the importance of self-love, empowerment and education in the black community. (photo: Maja Andersson)
Singer-songwriter Jhilani Wijsman (@jhilanimusic) knows how he has to touch his audience, accompanied with his gitar. Inspired by musicians such as Bill Withers and Beres Hammond, the 'Hagenees' has been performing on various stages and festivals since 2015, such as Parkpop and Zeeheldenfestival. (photo: Raffaella Gargiulo)
The Martin Luther King Lecture is an initiative of the Martin Luther King Lecture Foundation and is organised annually by de Vrije Universiteit Amsterdam and Justice & Peace. The 2022 edition is organised by Justice & Peace in cooperation with the The Hague University of Applied Science and student association Tribez.