26-01-23
Global Activist Lab meets for the first time in Georgia
Imagine a world where youth's voices are heard loud and clear and they are equipped to use their voice to advocate for and create the changes they want for and with their communities, regions, countries and the entire globe. This is the aim of the Activist Lab.
The Activist Lab experiments how to equitably collaborate with and enhance the power of youth activists to push groundbreaking progress on topics such as civil rights and political accountability, climate justice, gender equality, and economic transformation.
30 young activists and representatives of our partner organisations came together in Tbilisi, Georgia in November 2022 to learn from each other, get new inspiration, and to shape the future of the Activist Lab. The event was hosted by World of Tolerance (a partner organisation of Justice & Peace) and facilitated by Butterfly Works.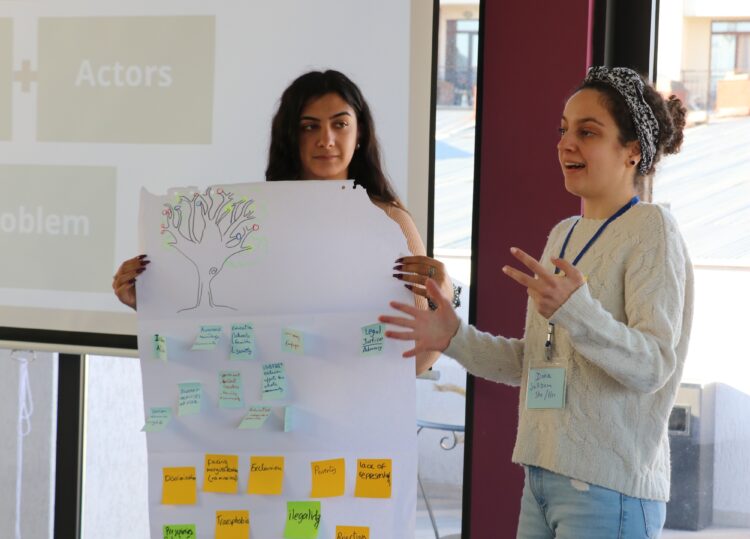 A three-day long exchange
To ensure the sessions would be youth-led and relevant, we co-created the sessions with youth activists. On Day 1, we looked at "hot topics" that come up for many activists. We talked about how do we create safer spaces, the connection between human rights and climate change, advocacy for LGBTIQ+ inclusion; and ended the day by having the opportunity to learn from Lebanese activists on the current situation they face.
On Day 2, we focused further on how to connect more deeply. This included sessions on paying attention to our needs as activists when it comes to well-being, celebrating our activism through zine making, and ending the day with an incredibly inspiring exchange session with four Georgian activists. The openness and courage of each and every participant and speaker enabled us to find unexpected links and commonalities. Whilst we might live on the opposite side of the globe, some connections were striking.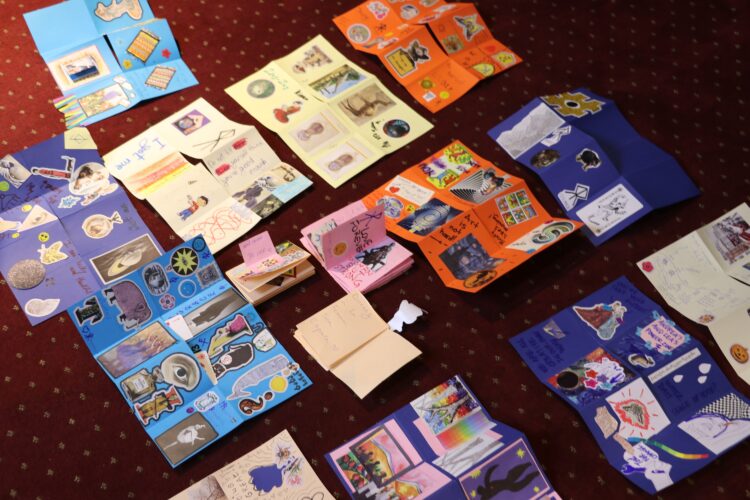 This discovery led us beautifully into Day 3, where it was all about #WeAreFamily. How can we work together in the future on a global level? How can we keep this energy and inspiration alive and take it back to our own country and context?
Over the three days, we created a 'brave space' that enabled vulnerability, learning, creativity and the possibility to be curious and ask questions, to laugh, have fun and create deep friendships.
Our vision
Civic space in the world is shrinking – this can be felt in almost all countries in the world. Connecting the activist labs globally gives us the opportunity to grow together and have bigger impact. It's the beginning of creating a youth-led space that empowers activists and supports them.
Now it is time to bring back the lessons learned from this meeting into our own organisations and movements and implement them in the next Activist Labs to come. The national Activist Labs are hosted by a network made up of 9 organisations, including Actua.PE, the African Human Rights Network, Justice & Peace Netherlands, MAAN, Oxfam Novib, Oxfam Novib Activist Lab, Oxfam Peru, Pax, and World of Tolerance.
We at Justice & Peace will be working with our partners the African Human Rights Network and World of Tolerance over the next three years to create and host Activist Labs with youth activists in Georgia, Tanzania, and in the Netherlands.