Becoming Atoq
We are honoured to present to you Becoming Atoq, an online photographic journey where you follow the story of Atoq, a Peruvian human rights defender, photojournalist, artist, and Shelter City guest.
Click on the button below to enter the interactive story, and learn about Atoq's work and hear his voice as you follow his story of healing and self-discovery.
This story was developed by Connor McMullen, together with Atoq and Justice & Peace. Atoq stayed in Shelter City The Hague in 2021 as part of Justice & Peace's Journalists' Safe Haven project. Read more about Shelter City here.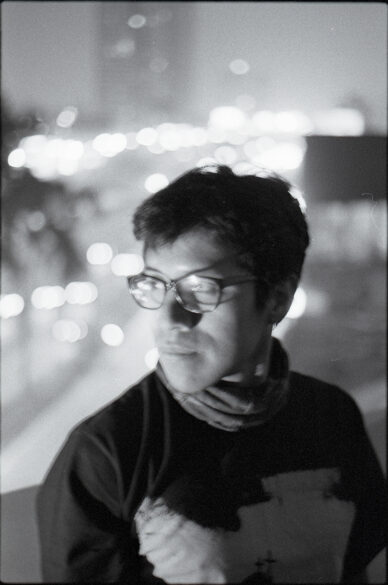 Watch the trailer
Safety of journalists
Around the world and in the Netherlands, journalists and other human rights defenders continue to be persecuted for their important work. Global indicators for freedom of the press only tell part of the story. They track those who go missing, are imprisoned, or are killed. Attacks like the one on Atoq, are often not part of that bigger picture.
Since 2020, we have been providing two additional spaces in Shelter City via our Journalists' Safe Haven initiative to at-risk journalists every year. Through raising awareness activities such as Atoq's story, we aim to bring more attention to the important and often risky work of journalists, so that we can all contribute to their safety and protection.
We stand side by side with journalists and media professionals around the world. 
Visit the interactive story
To visit the interactive story, click on the button below. The full experience can take 15-30 minutes depending on the path you take. We encourage you to visit the exhibit on a laptop or desktop, and with headphones.
Credits
We thank Atoq for sharing his story, to his family, Connor, Atoq's fellow photographers, and all those that contributed. This story was dedicated to his late sister, Roxabel Ramón Huaroto.
This story was made possible thanks to the kind support of the Nationale Postcode Loterij and its participants, and the Dutch Ministry of Foreign Affairs. Thank you for standing with human rights defenders.